One thing we know to be true: Employees are more likely to stick around when they feel valued.
Yes, the same is true of customers — but we hear about CX all the time! Whether you call it customer experience, member experience, or simply paying the bills, business just doesn't work if you don't show your customers the love — and we all know it.
But today, this one's for the employees.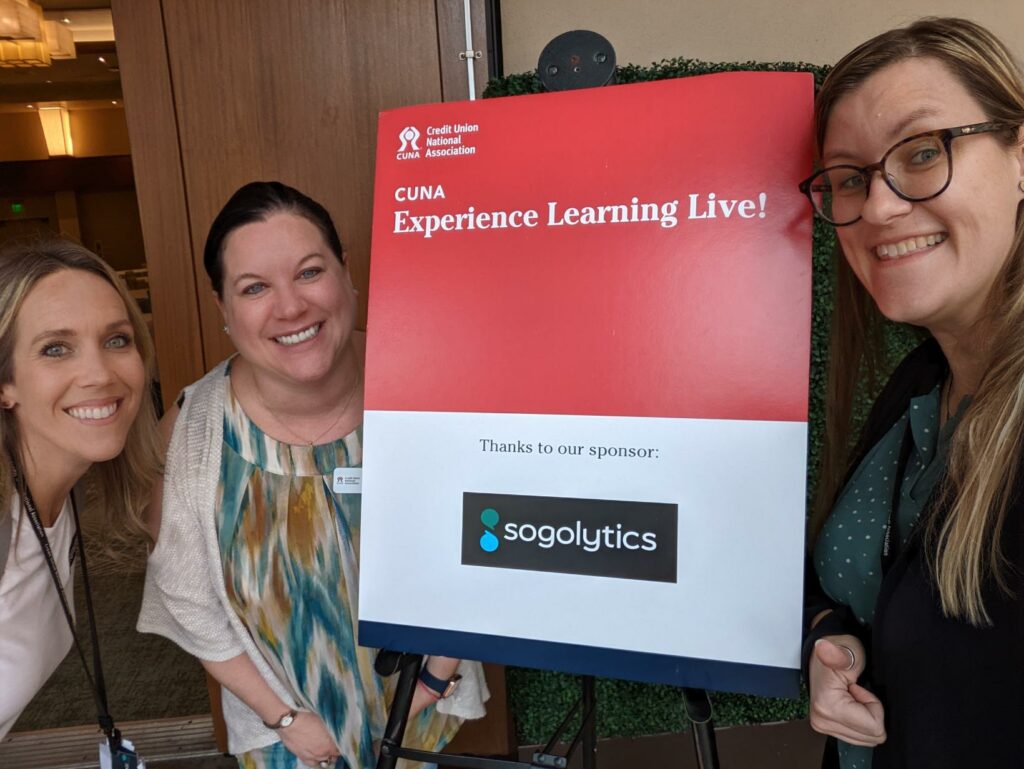 Cross-training for success
Prioritizing employee experience was the core focus of Experience Learning Live!, sponsored by Sogolytics and hosted by CUNA, the National Credit Union Association. As the name suggests, the driving component of EX at ELL! was learning and development.
As numerous sessions and discussions illustrated, credit union professionals are experts in the philosophy and practice of doing more with less. While resource crunches aren't unique to credit unions, the depth of knowledge required to be successful in each role, the continuously evolving knowledge base needed to keep up with rates and regulations, and the cross-training that makes it possible for employees to provide back-up and additional support… well, those who work to prepare credit union team members for success have a LOT of work to do!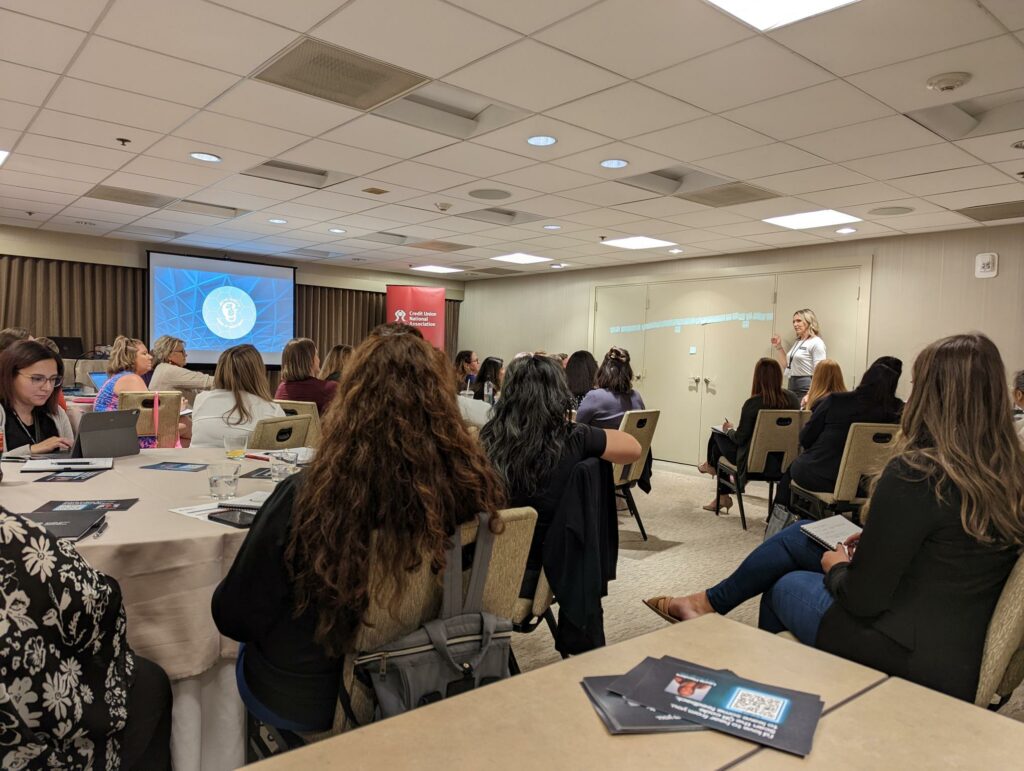 Mapping the training journey
One key breakout session that helped to highlight these challenges (and opportunities!) was hosted by Sogolytics' own Laurie Flanders. Calling on her years of experience in the credit union industry, Laurie facilitated a collaborative mapping project. To paraphrase: How many steps does it take to prepare someone to be a good front-line teller?
While a room full of training and development leaders shared their own steps, the group came to recognize the wide variety of strategies being utilized to achieve the goal. Mentoring programs, classroom training, shadowing, and many more learning practices were outlined — inspiring discussion, debate, and a buzz balanced between too-bad-we-don't-do-that and wouldn't-it-be-cool-if-we-did. 😉
Even when the session was over, participants were still sharing ideas and resources, and it was clear that these teachers were also highly motivated learners!
Celebrating and continuing to learn
The ELLy Awards, the group's honors for innovative and service-driven leaders in the field of training and development (Congratulations, winners!), continued to inspire conversation and reflection. If they can do that cool thing, after all, why can't we?
Continued learning and ongoing development are critical in all fields, and listening to what our team members need in order to be successful can power the most exciting and impactful training programs. During training, assess mastery. After training, review and collect more feedback on what's next. After all, we never stop learning!
If you're ready to learn more about what your employees need to be successful, let's connect! From survey templates to custom assessments, it's probably easier than you think. 😉