The customer experience (CX) embraces a network of touchpoints (TPs) that customers follow from start to finish in their engagement with a brand. Typical examples of early TPs are seeing the brand for the first time when it is used by another person, listening to the opinions of users, reading reviews, talking to client support, testing the product before buying, browsing the web, and tracking influencers or aspirant group behavior relevant to the brand. From there, TPs might move into scanning the distribution outlets for the best service and price, then making the purchase (in-store or online), unboxing it, interpreting instructions, and numerous after-sales interactions. Indeed, the TPs can accumulate rapidly, moving digitally and offline before the consumer becomes a customer.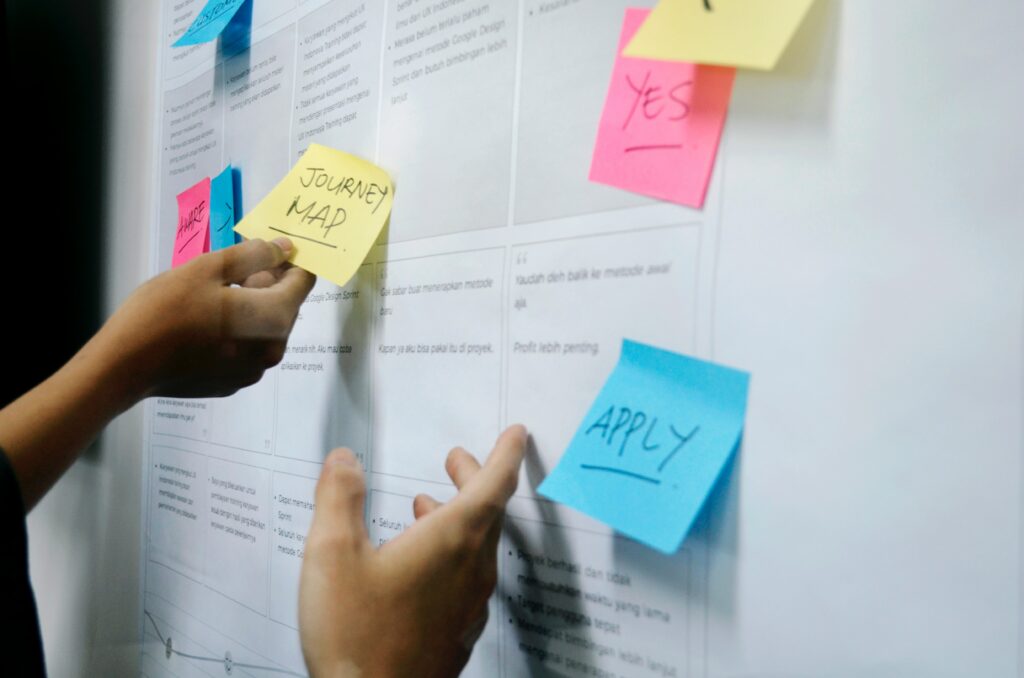 In between all this, TPs include educating oneself and, eventually, using the product. Did you know Google research revealed that the number of TPs from notion to purchase runs between 50 and 300?
Why an excellent customer experience consultant is crucial to business success
If you think the picture painted above is daunting, it's only half the story. The other half is expertise. Although the CX TPs leading to the first customer purchase are vital, the ones after are just as crucial. Why? Because TPs that induce repeat usage are where genuine sales enablement potency exists, creating customer retention (or brand loyalty), the make or break of every business. It's sobering to realize that it takes only a small number of disruptive TPs for a loyal customer to jump ship. Indeed, I believe it requires only one corrupt TP for newly converted prospects, especially those on the fence, to leave forever. So, in a nutshell, customer experience strategy is a complex exercise, one demanding guidance from a company specializing in customer experience consulting. Furthermore, the right CX agency in your corner provides the thrust to stay one step ahead of competitors and sustain the momentum.
But, how can you select the right customer experience consultants for your business?
Understand the services offered
Define your engagement goals
Compare your top choices to maximize compatibility
To better understand each point, read on!
Step 1: Understand the services they offer
The challenge appears to lie in finding the one that aligns with your needs. So, the first thing on the agenda is uncovering the top customer experience consulting firms in your industry (or even in general). Knowing which services to look at is essential. So, any entity promoting itself as a CX expert must demonstrate that:
It can conduct:

CX design and TP mapping
Customer Journey Auditing, sometimes called CJ reviews, research, or analytics (significantly overlaps CJ mapping, TP tracking, and testing)
Quality Customer Interviews
Online Surveys

It has the skills to construct:

Customer Journey tracking systems with benchmarks
CX metrics and quantitative measurements
Competitive reports

Its design talents converge on:

Persona profiles
UX and UI
Structured CJ journeys
CX strategy, consulting, and coaching
Step 2: Define your engagement goals
‍The thing is this, not every service as described above is relevant to a business's specific needs in deciding to engage customer experience consulting specialists. Perhaps you lose track of your customer journeys as they move in and out of digital range, or maybe you're fully on top of some segment TPs but not others.
To find the right CX consultants, you need to first understand your weaknesses. Not only that, but you need to dive deeper into your market to understand just what you require when it comes to creating a good customer experience strategy.
For example, for businesses in the B2C arena, the entire CX smoothing process applies to a group with the same demographic/ behavioral/psychographic characteristics. Thus mapping out CX TPs pertains to a significant number of consumers with like profiles (i.e., not individual).
Conversely, if you're in the B2B sphere where a single customer warrants professional customer experience consultancy, then, CX extends beyond marketing and sales. Why? Because every department impacts it in one way or another. This dramatically transforms the customer journey as well as the TPs for every customer. For instance:
Legal is involved in passing instruction content and customer warranties
Engineering is at the heart of developing UX, especially when custom features are requested
Administration sends out invoices or chases late payments
Client support is the umbilical cord for users resolving technical missteps
IT crucially protects customer integrity
Looking at the few examples above, a thorough CX analysis will help you identify the gaps in your CX framework. So, let's take the B2B example. Suppose this complex network is the root of customer churn for your business. In other words, when interacting with customers, the employees in multiple departments turn them off, perhaps understanding the different interactions every customer has (and meeting expectations) becomes the key to retention.
A CX disconnect across most departments is fertile ground for corrosive TPs from all sides to deter customer engagement. So, instead of trying to turn each one around, a better approach is converting the employee attitudes to a CX-centric wavelength. In this case, the customer experience consulting firms you interview should be:
Skilled at structuring the ideal CJ for your customers
Great at communicating a cohesive CX strategy to make the ideal CJ a reality
Exceptional at CX coaching a broad spectrum of departmental staff
Therefore, hiring the right CX consultants depends on knowing precisely what you want to achieve. Accordingly, you should set your CX project goals with a target audience (as described above), a budget, and a timeline in mind.
Step 3: Compare your top choices to maximize compatibility
A case study record you can evaluate and relate to your situation is a good starting point. Of course, the task of reviewing comparatives is time-consuming and tedious but necessary. Why? Because the focus here is to determine the level of professionalism and consultation style of the candidates, remembering that:
Your selected customer experience consulting entity will probably interact with numerous employees and stakeholders on your team
Many in your employ may not welcome the intrusion and regard it as threatening, thus reacting guardedly and defensively. Therefore:

Chemistry is vital, and asking questions is the only way to assess if it exists
You can't avoid meeting the agencies directly, equipped with penetrating questions pertinent to the CX aspects you have in mind
In other words, while your review of past work is a first incursion designed to shorten the field, it's not enough. One-on-one interviews are the best way to gauge if the consultant's approach, methodologies, and ability to flatten communication obstructions are in sync with your CX and CJ challenges. Your mindset should never deviate from appreciating that, irrespective of what resumes, testimonials, and case studies reveal, there's no standard fit. Again, why? Because every TP network is different and unique in its requirements.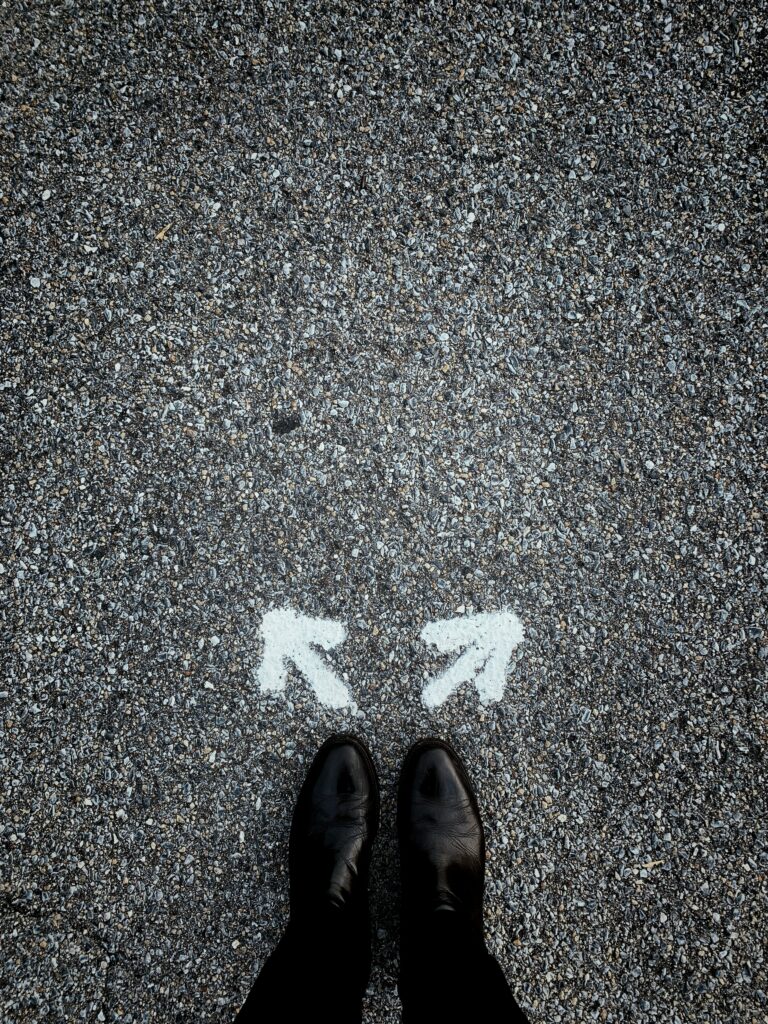 The primary focus is how flexible the consultants are — how quickly they can adapt to your situation. The more questions you ask, the greater a sense of suitability will likely emerge. For example, you may discover that:
A nationally reputable customer experience consultant with a case study line-up as long as your arm helping enterprise-scale organizations is unsuited to economically address family businesses, startups, or mom-and-pop operations.
Conversely, consultants successfully resolving SMB CX issues are probably short on the perspectives essential to tackle large-scale Customer Journey challenges.
As you begin comparing your top choices, here are some things to look out for:
Fee structures are another substantial signal of suitability.
You only want to pay for what you need, not a whole lot of services that have little to do with the assistance you're seeking. Consequently, carefully scrutinize the consultants' fee model as a read on their preferred CX projects and, most pointedly, the scale of the challenge they skew their pricing towards. If either falls outside your parameters, move on.
Another thing: If the agency charges by the hour, negotiate how many hours your project will take. It's preferable to agree on a fixed fee that releases you from the stress of clock-watching. The bottom line is that the consultancy fee versus the derived benefits must make ultimate sense. Consequently, the consultancy team's speed in connecting to the project and moving things along to finality is front and center for your final considerations.
Metrics
A priority in your interviewing exercise is to understand the consultants' use of metrics to measure their effectiveness. This is not complicated — you want the cause-and-effect analysis to align with improved customer retention and less churn. So, understanding how consultants measure their contribution to customer accumulation and loyalty optimization will reveal much about consultation quality. Getting to the bottom of that involves:
The CX consultancy candidates describing their processes in detail
Outlining facts, timelines, and success statistics backing their job strategies.
The more they connect their approach to measurable results, the more confident you can be in their capabilities.
Understanding your expectations
Why is this important? Because logically, the agency shouldn't accept your project without evaluating if your goals match their capabilities. As a result, the range and depth of questions they ask you about your CX project indicate the agency's readiness and preparation before committing to take it on. You want to see that in the mix as a decisive expertise factor.
Other things to assess and account for in your interviews
Enthusiasm to take you on as a client counts a lot. It goes to the core of the "chemistry" mentioned above.
The agency's ability to communicate the concepts and tactics they intend to apply.
The crux of the matter is who you talk to in your interviews: Salespeople may be the starting point but not who you end with. I recommend you connect with the project leaders. Indeed, they're the only ones who can provide the quality input required across all the dimensions described above.
Zone in on the agency and ask them to show you articles, case studies, and testimonials that relate specifically to your area of concern. It's a decisive reveal of whether or not it's a CX specialist capable of drilling down to the driving TPs quickly.
Step 4: Launch the CX project with your preferred consultancy
A remote or in-person initial workshop is the best way to break the ice, bringing all your relevant team members into the customer experience consulting engagement with momentum. Encouraging two-way conversation frequently melts defensiveness away, replacing it with commitment and belief that the project can work. As a suggestion, try a five-day workshop (say 2 or 3 hours per day) as a relatively unobtrusive vehicle to speed up the onboarding process.‍ However, you should only initiate it after the agency provides a comprehensive program outline reflecting its project goal analysis, strategy, team definition, and timeline. You also want to understand when and how they hand things over to you, their quality assurance, testing procedures, and after-consultation service.
Choose the right CX consultant
Sogolytics is one of the top customer experience platforms providing expertly managed projects to help you get the data you need without the hassle, making it the ideal candidate for your eventual shortlist. They've dealt with a broad industry range embracing companies of all sizes, from enterprises to SMBs.
With the expertise to transform customer experience and a powerful platform to go with, Sogolytics can help you capture relevant insights that enable informed decisions to maximize strategic impact. Ready to get started? Get on a call for a free demo of our platform, or explore our managed services!