As the healthcare industry becomes increasingly data-driven, data literacy has become increasingly important. At almost every level, today's health workers must be able to understand and interpret data, and know how to use it to drive better decision-making and outcomes.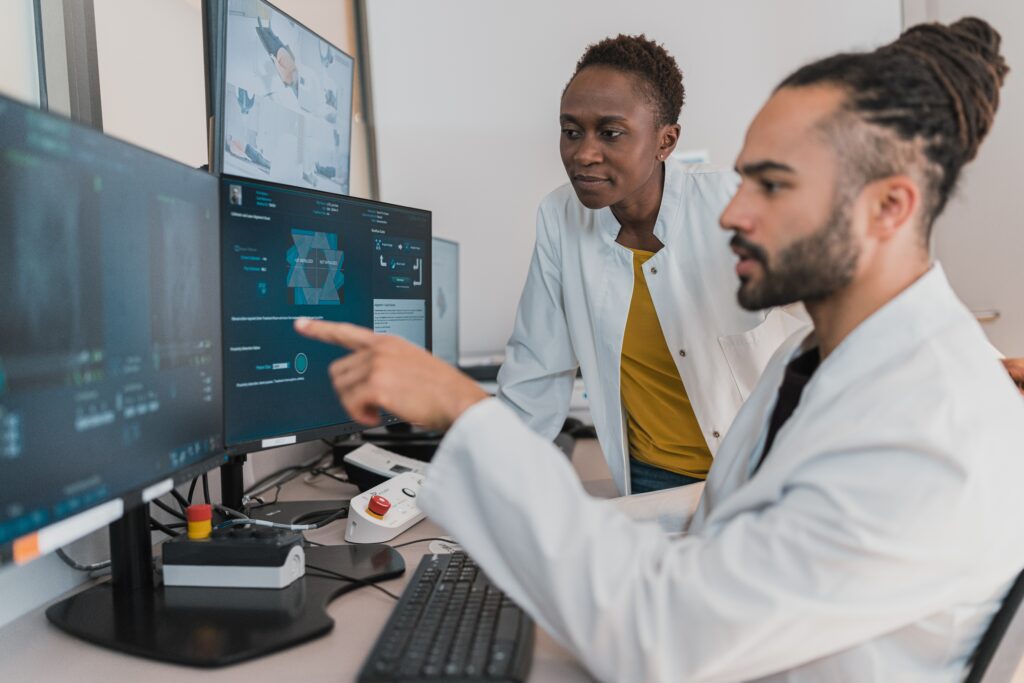 From physicians and nurses to administrators and researchers, healthcare professionals rely on data to make informed decisions about patient care, treatment plans, and medical research. The impact of their decisions is greater than in any other industry.
In order to succeed in a field where data plays an increasingly vital role, it is essential that healthcare employees have a strong foundation in data literacy. This will improve patient outcomes, allow innovation to continue, and promote better healthcare practices across the industry.
Why understanding data is so crucial for healthcare
Electronic record keeping and digital technologies have become the standard — even in the notoriously pen-and-paper-bound fields of patient care, medical research, and operations.
Workers lacking data literacy skills will increasingly struggle to access, analyze, and interpret data. This will lead to less-informed decision making and, most likely, negative outcomes for patients.
High data literacy, as we'll explore, can also lead to significant cost savings, better quality control, and more evidence-based decision making — all of which improve the ability of healthcare organizations to do amazing work.
Which employees need to be data literate?
Since data is an integral part of modern healthcare, all employees across the board will benefit from data literacy. That said, data literacy is more directly relevant for several roles:
Physicians and clinical staff: Clinical staff need to interpret patient data, understand clinical research, navigate digital systems, and make evidence-based decisions. They need to understand how to use electronic health records (EHRs) and other data management systems.
Healthcare administrators: To manage healthcare facilities and budgets, administrators must understand data related to, for example, patient outcomes, costs, and staffing levels.
Public health professionals: Public health professionals need to be able to analyze data related to health trends, disease outbreaks, and vaccination rates in order to make informed decisions about public health initiatives.
Health IT professionals: Health IT professionals are responsible for developing and maintaining data management systems, including EHRs and other electronic systems. They need to be able to understand data structures, programming languages, and database management.
Medical researchers: A more obvious example, researchers design and conduct research studies that are fully data-based. Their ability to work well with data directly impacts the quality and accuracy of their findings.
Even in more obscure healthcare roles — like health tech startups or insurance agents — employees work with data and digital systems on a daily basis.
Data illiteracy — what are the risks?
What dangers do you run by ignoring data literacy? The risks are best illustrated with specific examples.
Low-impact outcome
A home health aide misinterprets a patient's medication schedule because they were not able to understand the data in their medical records. As a result, the patient misses doses of their medication and may suffer negative health outcomes.
High-impact outcome
A healthcare organization experiences a data breach because their employees lack data literacy skills. The breach exposes sensitive patient data, leading to a loss of patient trust and significant financial penalties for the organization. The impact on the organization's reputation could be severe, but hard to quantify.
The healthcare industry is massively dependent on data, which is a great thing. However without investment in data literacy across the board, the risk of mild to devastating negative outcomes is growing. Operating safely and securely in data-driven environments is our future — so let's not hang around!
How to develop data literacy in the healthcare industry
The simplest solution is to offer training and education programs for employees. Workshops, online courses, and hands-on training sessions can teach employees to read, analyze, and interpret data.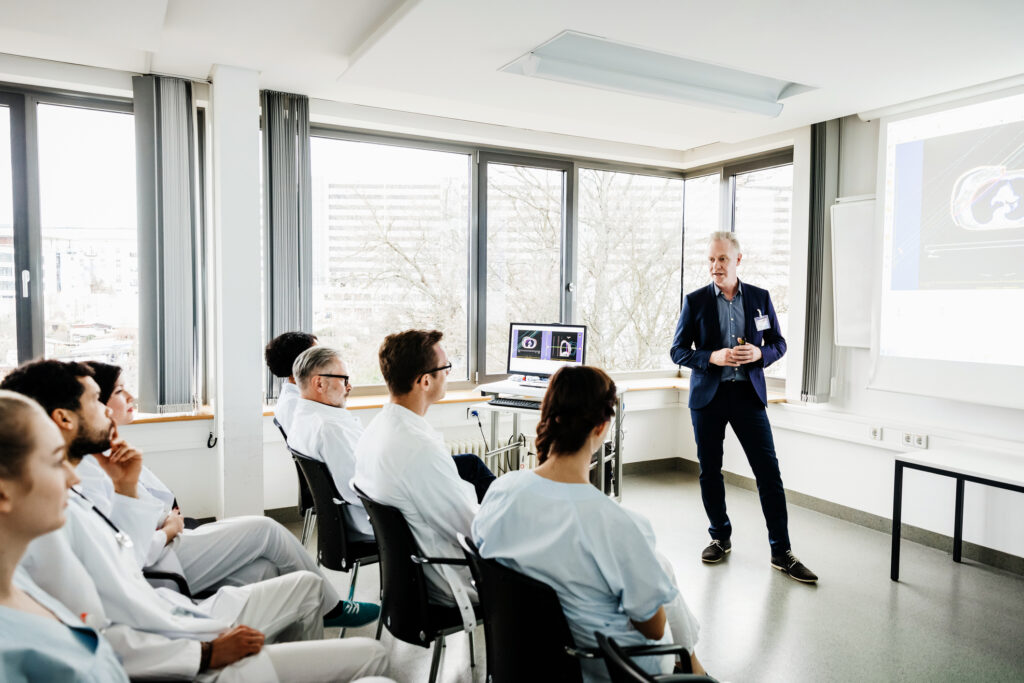 Unfortunately, the cost and logistics of organizing this training is likely to be high. This approach should be reserved for truly data-critical roles where it is integral to job success.
A simpler approach for less critical roles is low-key, on-the-job training. Employees can develop data literacy skills by working with data in low-risk environments. For example, under the direction of a more experienced staff member. Sharing online resources where employees can self-study would also be effective.
Create a data-centric culture
Organizations must have buy-in from top-level executives and senior administrators to make this kind of training possible. By creating a culture that values data and encourages employees to develop their skills, healthcare organizations can improve decision-making, patient outcomes, and efficiency.
Improve data literacy, improve patient outcomes
The rise of data-based technologies within the healthcare industry is skyrocketing. Nearly 90% of healthcare organizations now use electronic health records, for example.
What cannot be neglected is equipping staff with the skills to use these technologies effectively. By training staff within a culture of data literacy, healthcare organizations will improve patient outcomes and drive better decision-making. This is a critical step in building a more efficient, effective, and patient-centered healthcare system.
At Sogolytics, we understand the importance of data literacy and how it can help healthcare organizations succeed. That's why we've created an intuitive platform to reduce the learning curve and ensure that healthcare institutions are able to make the most of their data, leading to a better patient experience and improved outcomes.
Our suite of tools can help you assess current data literacy levels within your organization and make a proactive plan for upskilling employees. Request a demo today!