Howdy! Our sprint release cycle continues, so we've already got a batch of new updates to share!
First, a reminder: As always, features vary by account type. Log in and see for yourself, or check in with your Account Manager or support team for more details.
ADL: Show me the answers!
Logic is like magic that you can power up with a little behind-the-scenes set-up. We love controlling page flow with Branching, showing or hiding questions with Question Display Logic, and now, we're excited to introduce the ability to show or hide answer options with — you guessed it! — Answer Display Logic!
Why is this so cool? It's logical! It's true that not every question might be relevant for each participant, but it's also true that not every answer is relevant for each participant! Here's a quick example: What if you're asking employees which resources they prefer to use but certain resources are only available in a specific country? Use Answer Display Logic to show the US-specific answer option only to those in the United States (whether they select that answer or you pre-populate it!).
Want to add more rules to a single follow-up ("Show Answer) question? Take this example: You're trying to plan activities for a company retreat, but you don't know what people are into. Instead of giving them a huge list of answers in a Check Box question, narrow down their choices based on their preferred categories.
Name your pages!
The ability to add a name to each survey page
If you're thinking "Great! Page one looks like a Fred!", let's redirect your consideration. 😉
When you're designing a complex survey project (Hello, Multi-Question Branching!), it can be tricky to keep track of who should be going to which page and under what conditions. Now, add a clarifying name reference to each page while designing the project to keep track of which page is which. Once added, you'll see this page name throughout the design process, but your participants won't see your note-to-self reminders at all.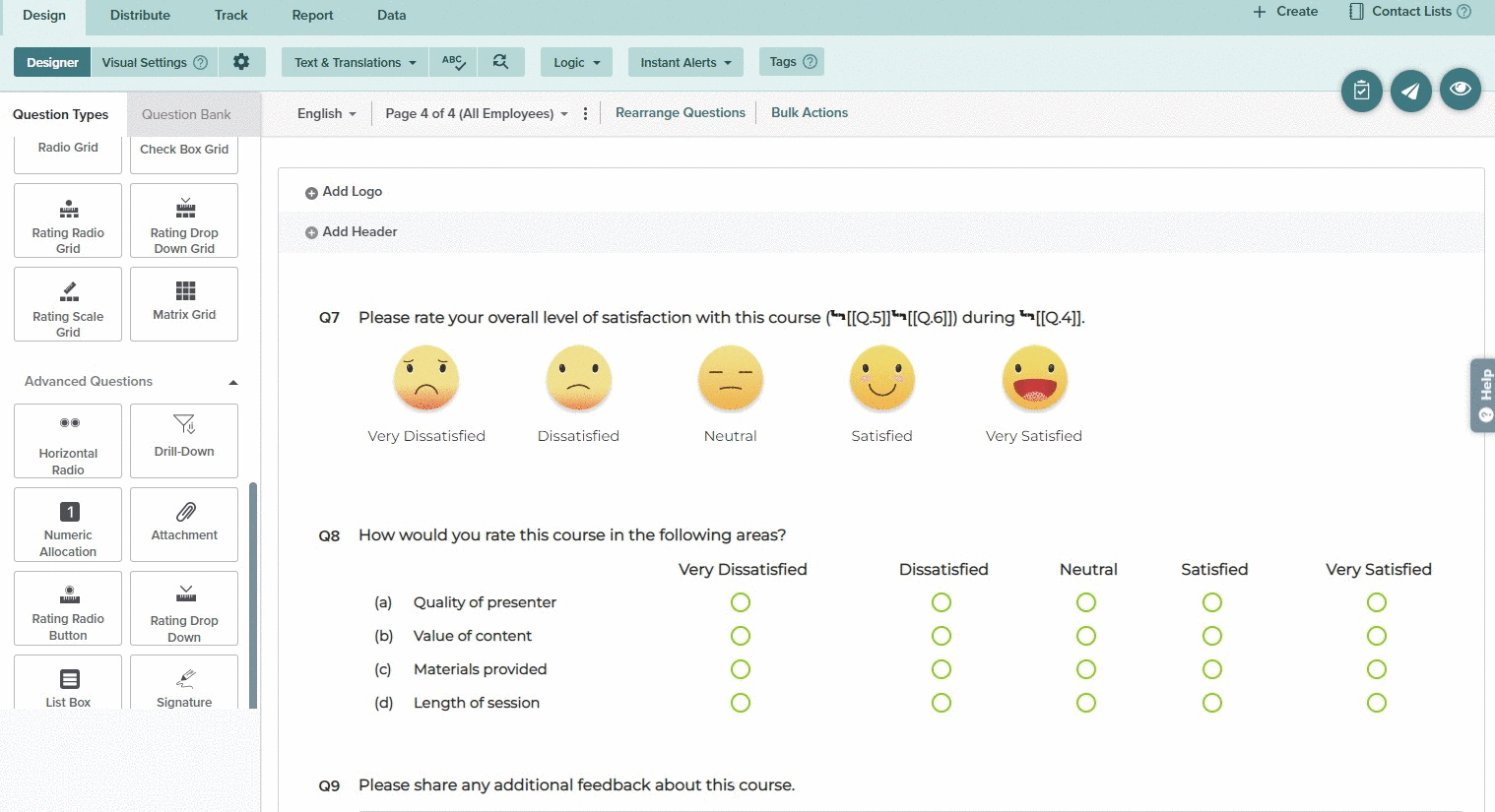 SMS me (again!)
Publish recurring SMS invitations
Some say texting is the new talking, and if that's what your audience is into, we're here for it! The only thing better than asynchronous communication is — wait for it — recurring asynchronous communication! That's right: If you've been sending your employees a weekly pulse check by SMS, now you can set that delivery for Recurring Distribution! As with recurring delivery of email invitations, you'll see a log tracking recurring SMS activity as well as notifications for any errors in your automated flow.
Let's sort this out!
Omni Cross Tabs should allow sorting on columns
Love Cross Tabs? Who doesn't?! Any time you're investigating possible relationships between variables, drop a Cross Tab onto your Omni report and drill down! If you get the right answers, right away, awesome! If you need a little more clarity to better understand what you're looking at, you have plenty of options!
When creating a Cross Tab, you can decide which questions to add on which axis, pick the values to be displayed in each cell, and even customize the Conditional Formatting: Highlight Cells, Top/Bottom Rules, and Color Scales. Bam! Suddenly, instead of a bunch of numbers, you have a heatmap pointing to any correlations uncovered!
What's new now? Now, you'll be able to sort the columns in a Cross Tab in Omni so that you can take a closer look at the info you're most interested in. Want to share these insights with others? The Cross Tab will also be sortable in the Omni Canvas, even when it's shared externally!

More Tags, please!
More Tags – 500 Tags per category, up from 50
CX Dashboard Comparison – show up to 50 Tags per category
Tags make the magic work in SogoCX, helping you analyze common CX metrics and Drivers across multiple survey projects, making it easier to slice and segment details on your Dashboard, and simplifying project design. Now — you asked for it, and you've got it! For those Categories that include more than 50 Tags, we've upped the limit to make Categories even more helpful in your analysis. Maybe you'd like to compare the experience of two different companies your firm serves, or maybe you'd like to learn more about the top trainers/agents/tellers/superheroes on your team! If you only have three locations, that category's okay for now, but you're ready to grow, right? Get tagging, and get growing! 😉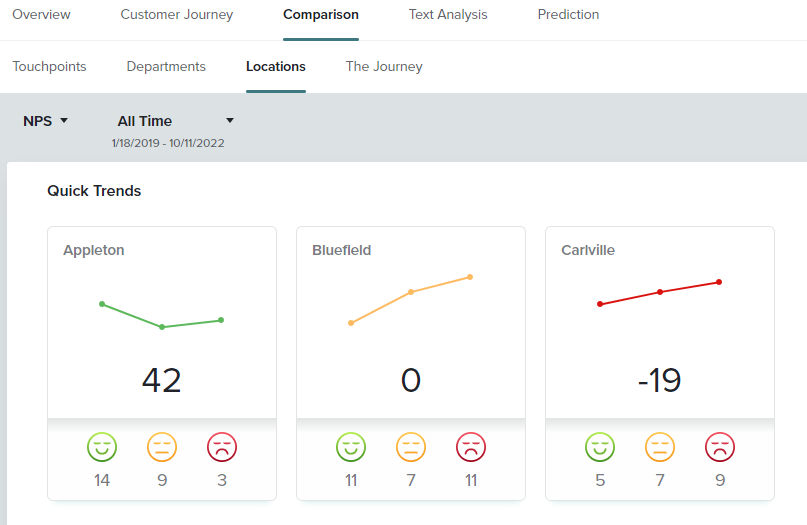 And a few more…
NPS trend in Omni – view cumulative, absolute data options, frequency changes
Improvements to display of Thank You and other event messages on web and mobile, and better UI for editing these messages
When setting rules for Multi-Question branching, new 'else' condition can be applied if none of the rules are satisfied
URL redirect customization: More control over where redirect should open, customize from Branching and page-level End & Exit
Enhancements to look and feel of embedded survey to match the parent webpage
Update Excel export format
Roboto font added to Design
Minor updates to messages and UI to improve clarity and experience
Want more? Log in and see for yourself, then stay tuned — the next sprint is just around the corner and headed your way! 😉