Many hard-nosed CEOs and COOs, when they see a title like this, ask the question, "Why do I need survey analysis tools anyway?" The answer is that the most valuable company asset in 2023 (and for the foreseeable future) is Big-Data (BD), and surveys will collect it for you.
The next obvious question is, "What is BD?" It is a torrent of insightful, ordered information ordinarily undetectable, highlighting new opportunities and altering how we do things. Following this line of thought, one of the primary data sources is customer feedback (CF), converging on peoples' thoughts and sentiments about products, services, client support, and brands. More pointedly, CF identifies the customer experience (CX) as a chain of touchpoints, each with the power to derail customer journeys (CJs) or consolidate customer retention. And to reiterate, online survey analysis tools provide the framework to mine CF as a mainstream subset of BD.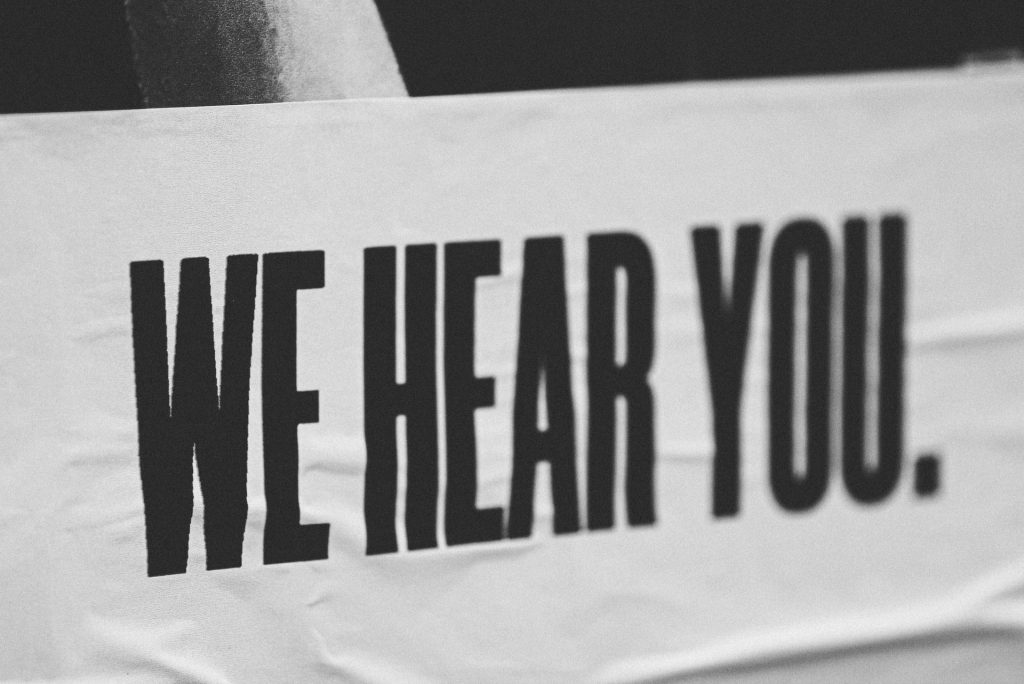 Thus, this article covers everything to do with online survey tools and survey data analysis software—the two fundamental components of reliable BD and accurately reading CX. More specifically, I aim to outline the respective benefits and limitations of the top 10 survey tools available in the market so that you can choose the right survey reporting software for your business. But first, I need to build a framework for such an evaluation.
How to choose an Online Survey Analysis Platform
The modern First World functions on digitalization, cloud, and virtual communications. Thus, businesses can safely assume that this is governing their customers' activities from end to end, leaving no alternative but to follow the shortest route to the most groundbreaking solutions. As a result, survey analysis tools have shifted away from traditional face-to-face (F2F) or phone surveys to channels such as:
WhatsApp, emails, chatbots, and zoom conferencing
Websites, millions of apps, and social media
In other words, the modern high-tech online survey analysis tools contain cogs and wheels that allow feedback from multiple channels to converge on one collection spot for analysis. Unfortunately, benefits and limitations go hand in hand, so the goal is to find a balance where you capitalize on the plus items most meaningful to your circumstances and minimize the pitfalls and drawbacks that link to them. The following is a general coverage of survey data analysis tools, which we will review before we look at the different online options specifically:
The primary benefits of using an online survey analysis platform:
It's easy to create insightful surveys fast and distribute them far afield almost instantaneously
It fits in with how customers want to respond to you (in their own time), not according to what suits you best. Everything boils down to the customers' pre-disposition and convenience.
It prioritizes closed-loop feedback, which double-tasks by reacting to negative customer feedback with a solution to respondents' problems.
The last point is crucial, because it ensures that customers feel heard and valued. This strengthens their brand loyalty, especially when their feedback is not just heard, but acted upon.
Limitations of online survey analysis tools:
Limitations arise primarily from survey software pricing, which falls into two categories – free and fee-based. If opting for the latter, it's a matter of evaluating what you're getting for your buck. Also, free alternatives vary considerably in what they offer, from "very little" to "a surprisingly decent amount." Also, overall, the online survey landscape is filled with providers promoting their brand of survey data analysis software, which pushes the pluses but doesn't mention or downplay the weaknesses. As a result, all one walks away with is confusion.
In light of the above, there's no shortcut to deciding the optimal survey for your needs. That's why the following section that digs into the ins and outs of the best survey tools 2023 will assist you considerably.
The Top 10 survey tools for 2023
These top 10 online survey tools can help you collect invaluable data and derive critical business insights.
1. Sogolytics
Sogolytics caters to SMBs and enterprises alike, providing a one-stop online survey analysis platform for all your needs. With features ranging from NPS, CSAT, and CES surveys to more advanced functionalities like custom metrics, key driver analysis, and natural language processing, the platform does it all.
The intuitive platform gathers and analyzes real-time customer feedback from omnichannel sources, showing you trends over time as well as key drivers for different metrics, should you add in the right questions. You can get started with a one-on-one consultation with their experts to show you just how the platform can be customized to your needs, helping you get the most value for your business.
With the SogoCX custom dashboard, users get an all-in-one view that spotlights the highlights, top trend graphs, and more. Not only can the dashboard be customized to showcase what matters most, you can also share select widgets to team members to ensure they have access to relevant insights.
The key benefits of Sogolytics:
Powerful analytics and reporting help you not only get the insights you need, but also present it in the most impactful format
Wide array of integrations ensure that the platform integrates with your current digital ecosystem
Intuitive interface ensures you can get the most out of the platform
Pricing for every need — choose from a wide range of plans to best suit your enterprise
24/7 support team ensures you're never lost
The drawbacks: Sogolytics lives up to it's claim as one of the top survey analysis tools in the market. However, they could extend the range of features offered for the free versions, and increase their free trial period.
2. Qualtrics
One of the most potent online survey analysis tools, Qualtrics, revolves around a network of 100 template and survey categories. Integrated logic in the technology can drill down to the customer experience without diversions or hiccups. Moreover, it is flexible enough to add questions from various surveys when constructing new ones, supported by significant editing capabilities. Furthermore, it promises users that it is:
Strong in deriving real-time feedback analysis insights
A provider of numerous multiple-question templates
Smooth navigation of the interface plays into users creating penetrative questionnaires that function in practical surveys
The drawbacks: The most substantial disadvantage rests in the pricing weighted on essential features. However, it doesn't end there because customer support isn't up to scratch — the most significant mark against this option entering consideration for the top spot of the top 10 survey tools.
3. QuestionPro
As one of the top online survey tools, "hassle-free" is QuestionPro's signature message to users. Indeed, it promotes user-friendliness in creating multiple surveys, polls, and quizzes.
Notable unique features are:
Built-in aspects engaging the respondents from end to end without aborting the questioning process
Issuing more than twenty customizable survey themes that offer multilingual options
Round-the-clock email support
The drawbacks: When one boils it down, these claimed benefits work best for enterprises and not so much for novices in small businesses. Moreover, while the support is steadfast, it takes substantial time to resolve issues, thus holding the processes back (one of the primary reasons the SMB category can't get to grips with it).
4. SurveySparrow
SurveySparrow passes as one of the best survey tools of 2023 for several unique reasons. These include:
The ability to create informal surveys
A seamless automated exercise for users to set surveys on a planned schedule directed through numerous channels
Reviewing feedback from multiple angles on the dashboard itself for key insights
A free (but limited function) plan and, for only $19 per user, provides in-depth deployment with all cylinders firing — a great value
The drawbacks: Flexibility and affordability are aces in the pack, but it requires substantial manual input to begin, and it's thin on survey options via emailing.
5. Google Forms
No Credible online rating of survey data analysis software can omit Google Forms.
First off, it's free, seamlessly digital, and can do much of what competitors offer at a cost. In other words, their clients can generate multiple customizable surveys and sync the feedback on every Google platform format, such as Google Docs and Google sheets. Thus, dragging and dropping real-time responses is a cinch. In short, this option is probably the best free software package around.
The drawbacks: The one drawback is that it's less mobile-friendly than other top-ten options and fails in the logic-skipping area.
6. SurveyMonkey
When you discover survey analysis tools offering 15 different question-type templates to help users create their surveys, you know you're working with a one-stop solution. So, SurveyMonkey fits that category like a hand in a glove. As a cutting-edge technology, it's easy to apply, even for beginners, allowing feedback collection in two directions — online and offline via mobile devices with multilingual options.
The drawbacks:
"Iffy" integration, disappointing customer support (although free)
The absence of a dashboard to configure different feedback perspectives
Although it starts at a monthly fee of $10.90, broader use can be costly
7. Qualaroo
Qualaroo is one of those online survey analysis tools that take things as far as branding your questionnaires and applying other customizations to pre-built survey templates.
Further, it swings all responses into respondent sentiment categories for easy interpretation and separates unusual ones emerging in the feedback.
The drawbacks: Undoubtedly, Qualaroo is a great online survey analysis platform allowing effortless feedback accumulation. However, companies aiming at industry-specific templates may be disappointed with what they discover. Another challenge is data exporting to diverse formats. Lastly, although this might be nitpicky, one can't easily align desktop prompts with mobile ones.
8. Freshdesk
The cloud-based software Freshdesk allows:
Seamless survey process automation, offering multiple support channels with the promise of speed, smoothness, and unparalleled efficiency
Significant benefits to flow through, converging on developing genuinely powerful questionnaires with feedback gathering
The above properties elevate it to one of the top 10 survey tools, also made possible via customizable feedback formats and automated AI real-time analysis. Moreover, it has a paid version with more comprehensive options starting at $15 per month per user.
The drawbacks: I recommend that users start with the free trial to get a good feel for the processes involved. Why? Because some customers complain about the automation efficiency and the high usage cost when one moves into deeper territory. Another thing: it requires expansion into more integrations and addendum marketplace apps for optimal results.
9. Zendesk
Versatility is the name of the game when it comes to Zendesk, an online survey tool with omnichannel support, sophisticated analytics and reports, and a robust AI capability.
The drawbacks: Customers surveying with Zendesk vote it as a highly proficient survey reporting software. However, some users complain that:
The dashboard configuration has pitfalls that can aggravate users
The templates are limited
10. Typeform
Multi-channel deployment makes Typeform — as an online survey analysis platform — a great choice if you're looking for a genuinely unique interface that reflects only one question at a time.
In addition, there's no limit to the complexity of market research surveys it can generate. Small business owners love this product for its alignment with survey popups, polls, widgets, and forms. Moreover, tiered pricing from Free to Basic, Basic (Plus), and Business creates meaningful user options.
The drawbacks: Customer service, failure to save ongoing survey details, and a somewhat inflexible form design are substantial gaps in its offering.
Choosing the best online survey analysis tool
Well, there you have it: the 10 best online survey analysis tools for 2023. With the abundance of options on the market, there are bound to be platforms that get missed when you have a list limited to just the top 10. Each platform offers its unique benefits based on the industries and businesses they cater to, serving enterprises at different stages in their journeys.
By breaking down each solution with their benefits and drawbacks, I hope that the detailed analysis within this piece will help you pick the one that best suits your business needs. For a more in-depth discussion of your surveying needs, schedule a conversation today.