We've been talking a lot about the CSAT (customer satisfaction) score and its relationship to CX, and that's because we're all about feedback here at Sogolytics. The CSAT is based on direct feedback from your customers on how they feel about your products, services, or support. It's a wonderful barometer of how you're doing, what you could do better, and what changes must be made.
But when do you initiate the CSAT survey? When's the best time to connect with customers to get the best responses?
In this piece, we'll examine when is the optimal time to get the valuable data you need.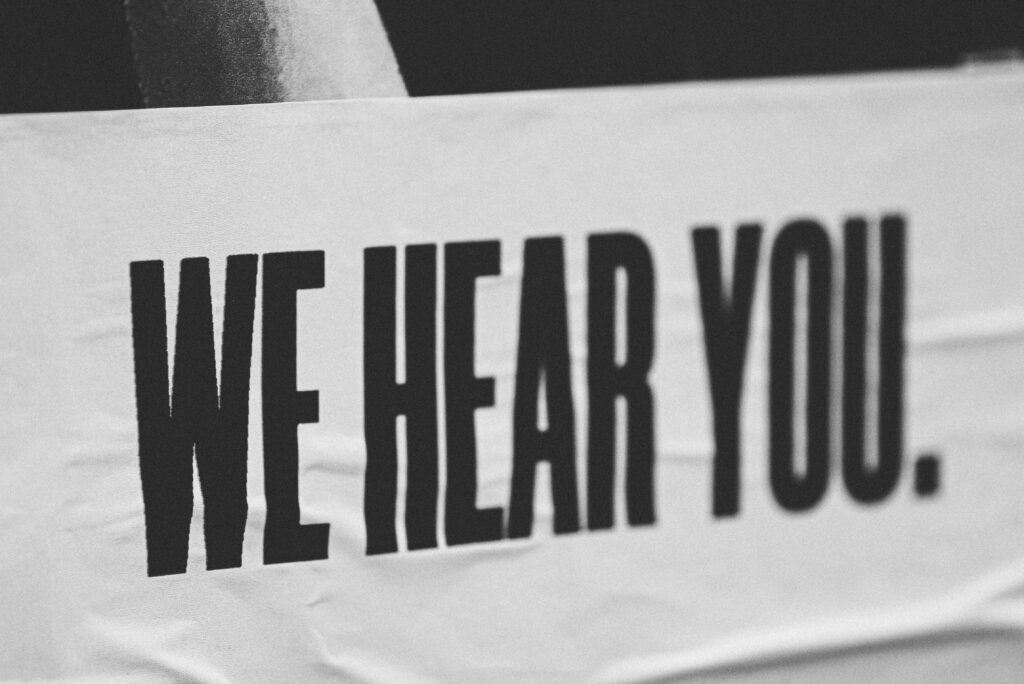 The Short Answer
As soon as possible.
It seems simple, but it's true. There are plenty of different ways you can ask about customer satisfaction, but as soon as they have had the experience you should ask about it.
Some example questions to illustrate what we mean:
How satisfied were you with the purchase process today? – Something like this would be asked at the moment your customer completes a purchase, no matter what they purchased from you. Of course, these are operations-level questions that can help you find possible bottlenecks in the pipeline, the level of ease of usability, or even functionality on the website.
How satisfied were you with [product name/service]? – Now you're getting more honed into how the customer felt about the product/service they received from you. You may have to wait for 24-48 hours after them receiving their product or service, but it's still as soon as possible.
How satisfied were you with the store you visited today? – Again, this question could be asked on a receipt, POS question at purchase, or emailed after their visit if you have the customer contact information. It's a different type of question, but like the first example, it can be asked very quickly in the timeline.
No matter what area you are probing with a CSAT survey, it's always the best practice to do it while the experience is still fresh in their mind. It's a great way to waylay potential problems, or learn what you're doing well so that you can continue to provide remarkable experiences.
The Not-as-Short Answer
You should initiate a CSAT survey the moment you want feedback from your customers to inform your decisions. You want to get information about different touchpoints for your customers, so you send CSAT surveys at different times. Your customer journey isn't insular, and one of the cons of the CSAT is that it only rates a particular touchpoint, unless you reframe the survey to ask about the overall experience.
For Ongoing Experiences – when you want to know how the experiences are currently going for your customers, you may ask them during the experience. An example would be asking "Rate your website experience" while the customer is still on the site for a period of time.
Following an Experience – this example was discussed in the Short Answer section and is often used by most companies. You're catching data from the completion of a journey to work on customer retention.
Pulse Checks – similar to pulse checks with employees, you are able to check in with your customer base to understand their brand loyalty, satisfaction with your company overall, or find new opportunities for growth.
The Success of Your Business
No matter how you look at it, the best time for the CSAT depends on the information you are trying to gather. It is important to have consistent CX strategies in place to inform what sort of surveys you'll send out to your customer base. While the CSAT score gives you significant insight into your customer experiences, it should be paired with innovative strategies to not only continue but improve, correct, and create better experiences for you customers.
Need help designing your CSAT survey? We've got plenty of templates for you to use. We also have comprehensive reports to inform actions! Don't know where to start? We're here to support your efforts!