BGIS
---
BGIS is a global integrated facilities management company, with clients throughout North America, the United Kingdom, Europe, Australia, New Zealand, and parts of Asia. The company provides its clients with a variety of offerings that include facilities management, project delivery, professional services, workplace solutions, and real estate services. The company employs about 9,000 people servicing clients across a variety of industries and market sectors.
THE CHALLENGE
---
For more than a decade, BGIS had been using a different survey platform to conduct its annual team member surveys to identify key drivers for engagement and develop action on plans both on a global and organizational unit level. These plans are critical to help the company as they focus on talent development, recruitment, and retention strategies.
Gathering feedback from team members is a central tenet of the company's HR philosophy. "We're always going to listen to the voice of our team members, because that's the nature of our business and how we continuously improve — our people are our key assets and it is critical that they know that," says BGIS Global Chief People Officer Ron Sbory.
Ultimately, BGIS selected Sogo. "For us, it's a tool that could not only be used for our annual engagement survey, but also could be used for a number of other applications," says Shory.
BGIS was eager to dive in, but just as the company was preparing its annual engagement survey, the COVID-19 pandemic hit. The company elected to delay its global engagement survey — but rolled out a more limited version in Canada utilizing Sogo as a test case. "It worked almost flawlessly," Shory says.
BGIS has also leveraged Sogo to gather feedback about their return-to-work strategy, or "re-occupancy," once the pandemic ebbed. "The results have given us a direction and, more importantly, given our team members a voice," says Shory.
"We've gotten some really good feedback as a result of the use of the survey tool, and we're going to be doing another re-occupancy survey shortly — it will probably confirm what we know, that people are looking for flexibility, a hybrid work solution."
After having rolled out an annual global engagement survey in June 2021 using Sogo, Shory's team is currently parsing the data from that survey, and he is excited about what he has seen so far. "I was able to pull data that addressed exactly what I was looking for," he says. "I could determine the engagement week by week — the tool lent itself to that level of reporting."
Beyond the reporting, Shory is also enthusiastic about the data he's able to glean from other functionality within the platform."The survey results are great, but it's the free-flowing comments — the word cloud — that will help us identify the common themes and distill those down to which one has the greatest impact on engagement. Like any organization, we have finite resources, but the tool shows us where we can spend those resources to get the greatest impact on engagement."
Shory hopes to soon utilize Sogo to collect feedback about more than engagement. He anticipates using the platform to gather data about the entire employee journey, including onboarding and exit interviews. "I think we have a far more powerful platform with Sogo where we can extract the information we need," he says. "From time to time, we have team members leave our organization, and we want to give them the opportunity to be forthright and honest about why they're leaving. Otherwise, how are we going to fix those issues if we don't know what they are?"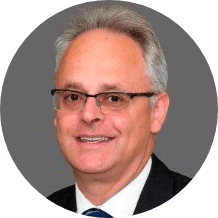 Ron Shory
Global Chief People Officer,
BGIS
"Sogo really made an effort to try to understand our needs. The tool is easy to work with, and there's a lot of opportunity to leverage it for other uses in addition to doing our annual engagement survey. We've only scratched the surface with what we can do with it."
You might also be interested in...
---