Before this year wraps up, Sogolytics has a holiday treat for our users: Sogolytics 24.0! We are so excited for all of the new features that we've included in this update, so let's jump right into what 24.0 brings to our platform:
No Connection? No Problem!
With Sogolytics's Offline Participation, you can now get the answers you need even if your connection isn't ideal.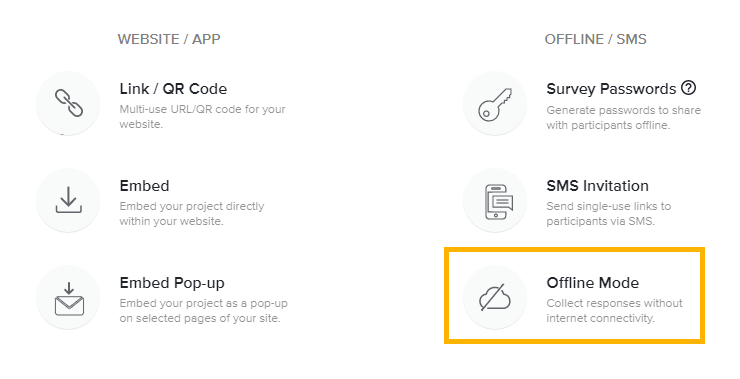 Make Metrics Meet Your Needs
Our CX product offers impactful metrics, but what if they still don't fully meet your needs? With SoGoCX, you can now create your own metrics to measure what matters most to your organization. Whether it's professionalism, timeliness, or service, choose the qualites you'd like to be known for — and rated on. After creating your own metrics, track your success in these areas across time and touchpoints on the CX Dashboard.
Weight Scores and Categories in Assessments
Sometimes particular items in an assessment — an audit, an evaluation, a quiz — are worth more than others. It's now easier than ever to add weights to specific questions and to specific categories, allowing you to automatically calculate complex results that deliver even more value.
Paint Beyond the Numbers in Charts and Graphs
With Sogolytics 24.0, you can create custom color palettes to light up your charts and graphs however you desire.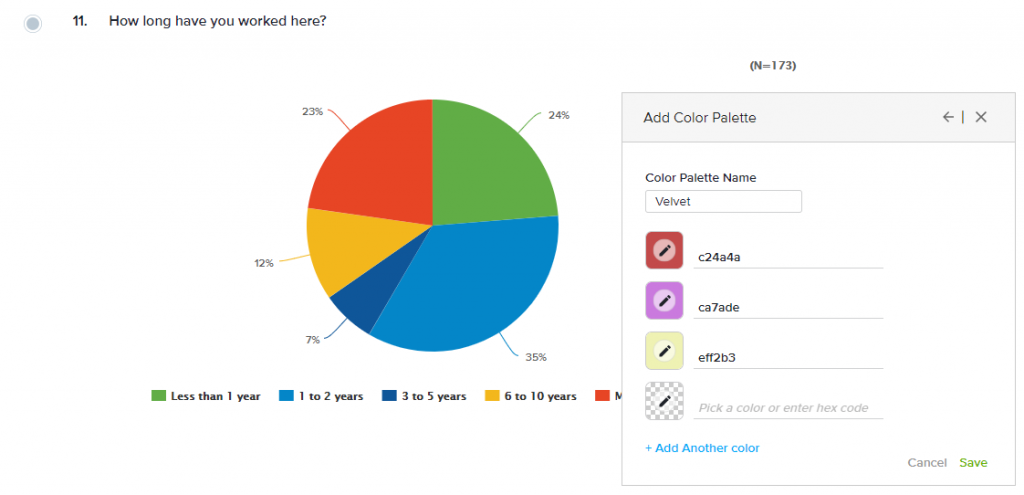 These Alerts Rule!
We've expanded the abilities of our Rules and Alerts feature. You have more options for triggers and conditions to get notices when you want them — automatically. These advanced options help streamline your workflows and make your processes even more efficient.
Identify Data Hotspots
Utilize Cross Tab reports within Omni and set conditional formatting to understand where you need to take action. Set the visual displays of your choice to present heatmaps or other data highlights in a manner that's clear to present and easy to understand.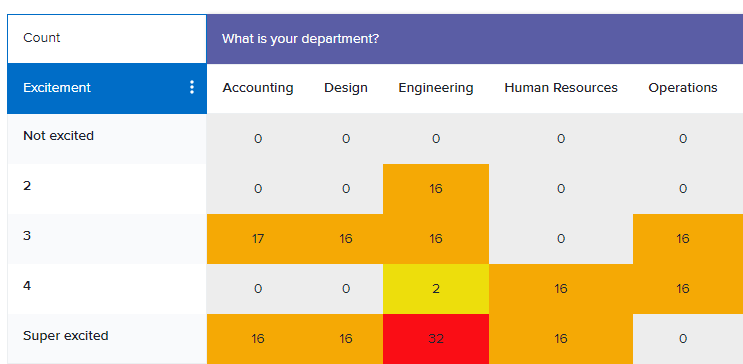 Expanded API options
More API options? Yes please! Sogolytics 24.0 has new API options to save you time and improve your workflow.
And more!
As you might expect, these are just a few highlights of this release. A few more include…
Rename and merge answer options when segmenting in Omni
Improved in-app communication
Overall Weighted Score enhancements
More accessible UI in Text & Translations
Expanded control over inclusion of incomplete responses in export
More inclusive defaults in demographics
Custom labels and text for all packages
See what's new in your account by simply logging in, or join a live guided tour session.