Ready to dive in to our latest release? Check out a few highlights, then log in and see for yourself!
Go with the flow
A new project creation flow makes it easier than ever to get started. Whether you're creating something new, copying a previous project, or copying a professionally designed questionnaire from the template bank, you'll get from questions to answers faster.
Boost engagement
Rating scales are one of the fastest ways to gauge opinion, and the clarity of visual rating scales makes it even easier to avoid confusion (On a 1-5 scale, is 5 good or bad??). With this release, we've rolled out expanded emoji options to add more color and style to your CX metrics, Rating Scale, and Like/Dislike question types.

Want to connect with more website visitors? Enhanced customization options on Website Feedback Surveys allow you to catch their attention while matching your style!
Distributing success
Automated distribution becomes even more powerful with this release, giving you more control and more insights along the way. Set alerts to notify you if anything unexpected pops up, then sit back and relax. It's summer, after all, and you deserve a break!
Speaking of making life easier, you know how you've been sending those magical simultaneous email-and-SMS single-use links? We've been getting great feedback on how users are maximizing response rates by using this option to connect to participants through whichever method they prefer. Their convenience adds up to better data for you! The icing on the cake? Now automate email+SMS reminders, too!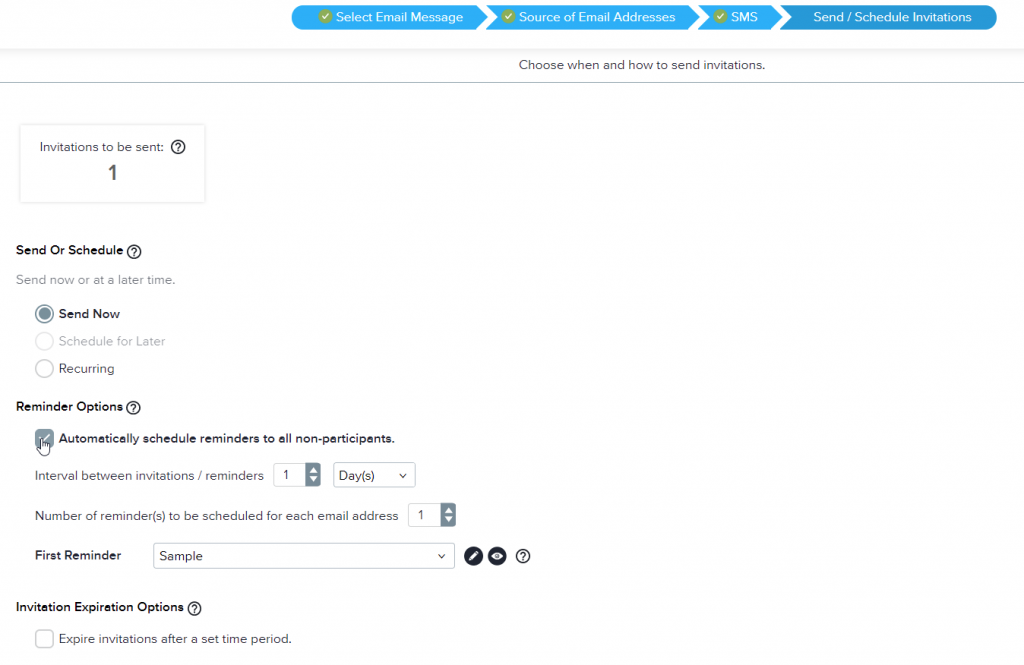 Report-level segmentation​
Yes, there are always new things added to the Omni Report, but this one gets its own headline! We love question-level segmentation, but we also know there's sometimes a need to break things down into bigger slices. Let's say you're running an employee survey and you want to see reports for each department — but you don't want to have to customize the same report over and over again.
Report-level segmentation lets you customize your preferred report canvas, then slice into one or more segments for a closer look. You may choose to export these segments to Excel or PowerPoint, together or separately. Or, choose to email to your preferred recipients. Send everything to your HR Director, send separate reports to department heads, or even send reports to specific individuals based on a Contact List. Fancy and efficient! We're excited to roll out this feature for many reasons, with special appreciation for the convenience it adds to 360 employee feedback projects.
All the Omni, all the time
Another segment about Omni? Why not! What more can you give the report that has it all? Based on your feedback and our exploration, we're continuing to raise the bar with this all-in-one report. For one, have you noticed that you can drill down to the individual level by clicking on specific answer options? Try it! And don't even get us started on segmentation on short open-ended responses…! Very cool — and very useful.
In 27.0, you'll see more options with Score, including a dial display for overall score and sorting options for question and grouped scores.

Also: It's summer, so we're adding the option to clear out the clouds! Add open-ended responses to the Canvas without Word Clouds — and let the sun/insight shine in. 😉
27.0 also brings more control to how you display your statistics in Omni. Drill down on Min and Max, and choose which values to display.

Improving our CX — so you can improve your CX
In SoGoCX, you'll now find more options to help you drill down into the details that make a difference in your customer experience. Beyond all the numbers, you'll also find Text Analysis on the CX Dashboard. Analysis in this section is based on open-ended follow-up questions to metrics. You'll see this 'follow-up' option when you add metric questions.

If you've wanted to slice a single metric by multiple locations, products, departments, or any other label, you'll be just as excited as we are to find that answer-level Tags are now available. Also known as Response Tags, these labels can be used to review customers' experiences at a more granular level.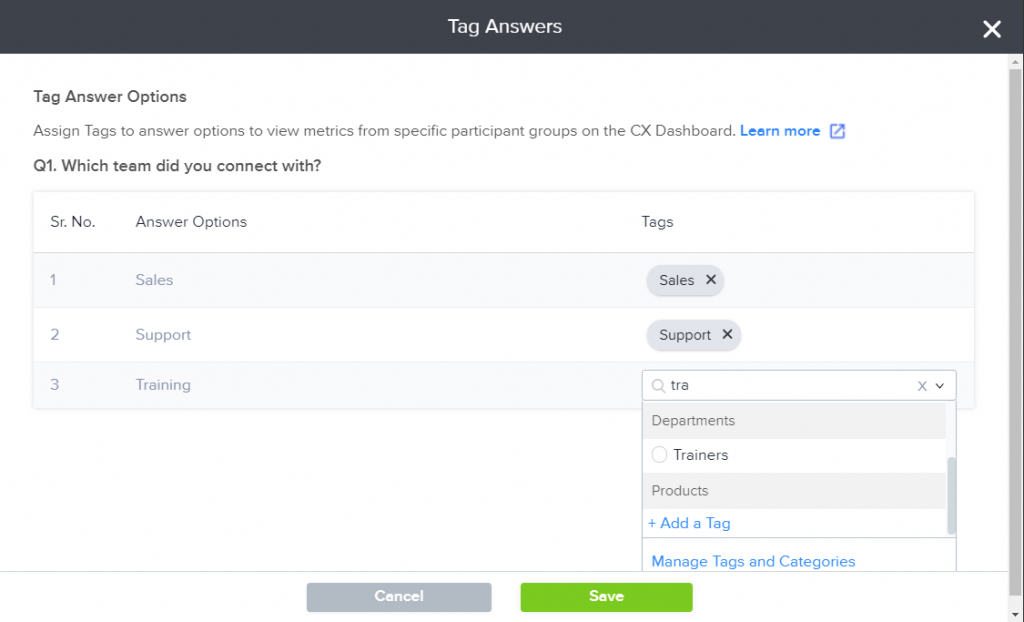 Get even more from your Dashboard by setting Goals for key metrics and drilling down into Insight reports for important takeaways.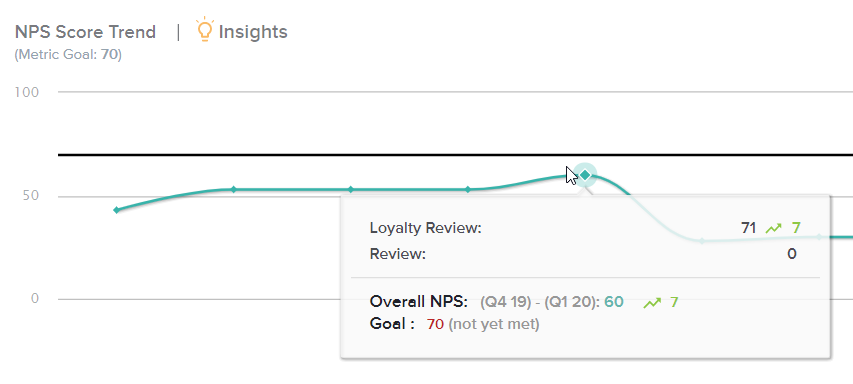 Want more?
Classify a text box as 'short answer' to allow segmentation in Omni
Enhanced Template Bank display and functionality
Clarified messaging when options are disabled
Canvas updates with new open-ended responses
Multilingual participation updates
And more!
Join us!
Join a live What's New session to review new features and updates available in your account. See you soon!