Sogolytics 22.0 has made its debut, and we're ready to show off its new updates and features! With changes implemented across the board to make your experience smoother and achieving your goals easier, Sogolytics 22.0 is here to help you shine.
A Helping Hand
Need help? Get help on-demand at any time. More support resources have been integrated into the platform so you can get help whenever and wherever you need. Simply click the "Help" tab on the right hand side of the screen to get started.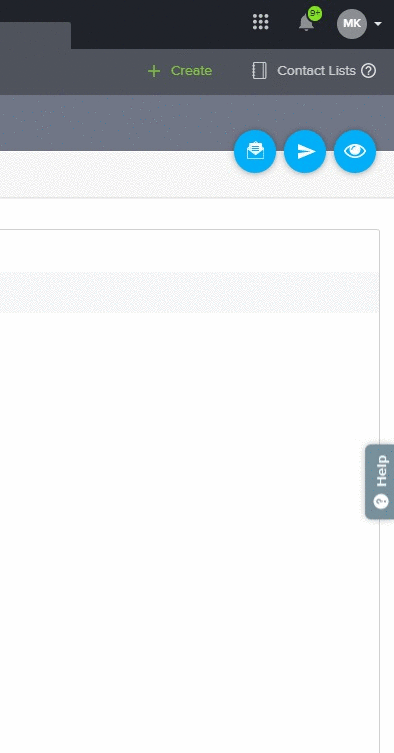 CX to Help You Succeed
Forgot to make a question a key driver? Want to drill down deeper on the reasons behind your CX metrics? Now within SoGoCX, users have the ability to use any rating question as a Key Driver.  The CX dashboard now offers even more insights, making it easier to get the answers you need to deliver the best customer experience possible.


To the Point Piping
Piping is now more powerful than ever, delivering customized content within grid questions. With piping into grid questions, you can pull from participant's prior answers to fill in sub-questions. Ensuring that the participants only see the most relevant follow-up questions, this reduces confusion and time spent for the participant and increases response rates for you.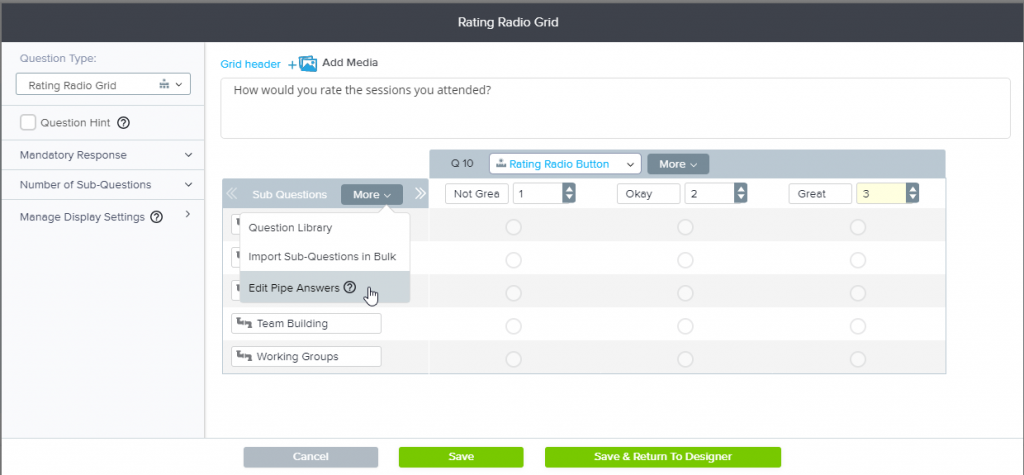 Score More
Want an overall idea of how you're doing? Calculate the overall weighted score for all or selected weighted grid questions to get a number that allows for easy comparison and evaluation.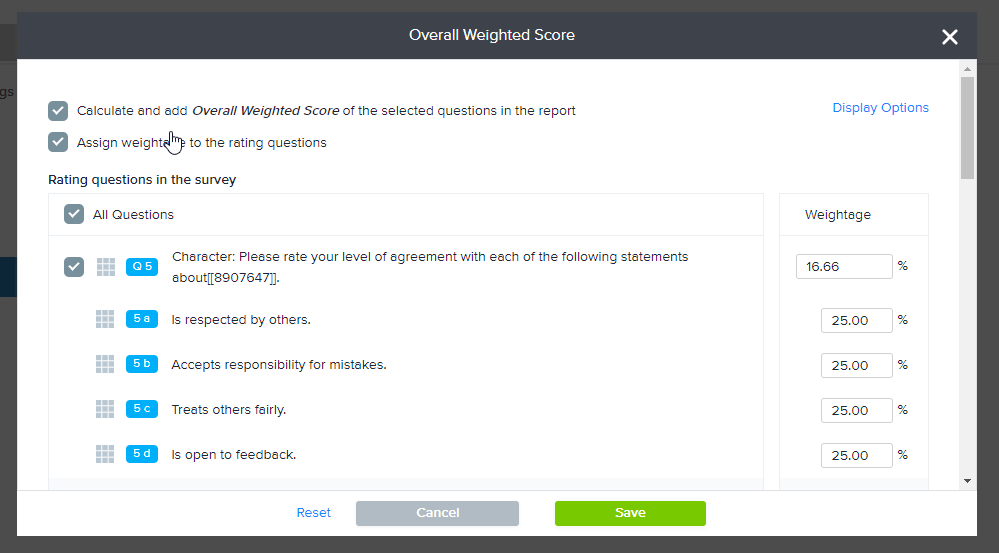 SFTPower
Automate distribution by building workflows that load your contact lists and deliver when and how you like. Program your choice of invitations and reminders, based on language selection, then set touch rules, survey expiry, and more, and then sit back!  Plus, set rules to determine what should happen if the automation encounters a blank or data mismatch.

Improvements to Invitations
Sending invitations your way just got easier. Have a participant lose or delete an invite? You can now send new Email and SMS invitations with ease directly from the Track Survey page. Also now available is the ability to send pre-populated email invitations in a secondary language.



Better Embedding
There are now more options when choosing how to embed a survey. Easily integrate your survey into various platforms while ensuring the best look and functionality.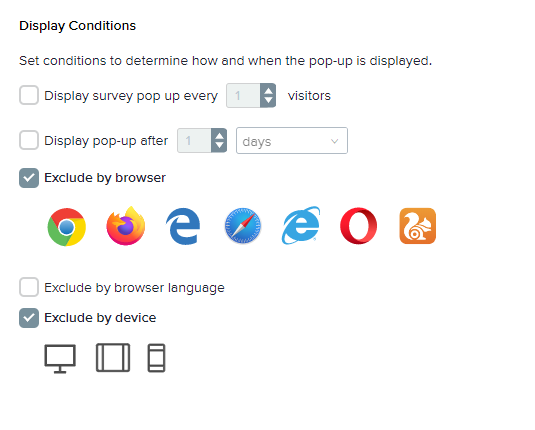 Options within Omni
Following its improvements from update 21.0, Omni Report is back with even more to offer. You can now choose the font color in the Omni Report PPT. Match it to your brand, your theme, or your favorite color! Additionally, if you're looking for more ways to quickly identify your participants, Omni Report allows you to show account name or email address in the textual cards.

Want more?
Of course there's more! To name just a few additional areas of improvement…
HTTP Targets push data into any app using REST API
Apply filters to the Canvas in the Dimensional Analysis Report
Enhancements in mapping stage of Pre-Population
Faster load time and transitions when adding 10+ Question Display Logic rules
Ready to learn more?
Sign up for a tour to see 22.0 in action!